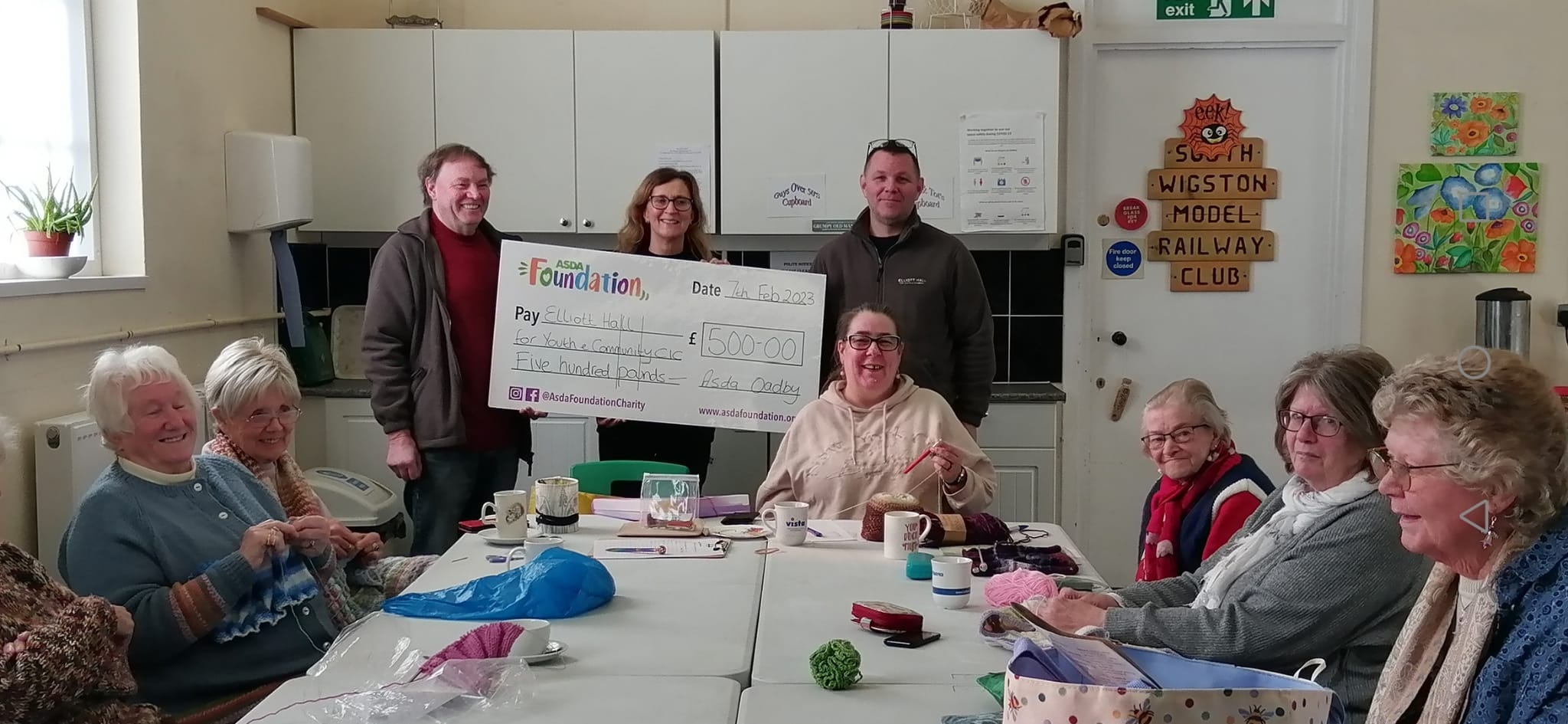 We wish to thank Asda Foundation Oadby for their kind support through their Foundation by donating £500 for supporting the activities we run for the community at Elliott Hall. Thank You.
Image taken with our Chit, Craft,Cake group which meets every Tuesday morning, with Asda Community Champion, as well as Rob & Carl from Elliott Hall.
Please read Asda Foundation press release below
We wish to thank Wicks of South Wigston for their kind support of materials towards our new storage unit, which will be used by variety of community groups.
Thank You
Gentle Seated Exercise Class
Coming to Elliott Hall in April 2023 (day time)
45 minutes of seated exercise followed by tea or coffee & chat
£3.00 per person includes refreshments


Yoga Class
Coming to Elliott Hall in April 2023
Yoga Classes on Monday evenings 7-8 pm
Find your balance, suitable for all levels.
Please bring your own mat
£5.00 per person




New Craft Group Coming Soon
New craft group starting on Thursday mornings starting after Easter. This group is open to anyone who enjoys any craft, learning new from others, chatting to others over a cuppa.,
Coming Soon
Tools for Self Reliance moving to Elliott Hall for Youth & Community later this year. Tool for Self Reliance is a UK based charity providing quality tools and training to help people in Africa earn a sustainable income. The tools we send are donated in the UK and refurbished by our volunteers, such as the Leicester Oadby & Wigston volunteer group - who support our charity in the local area.