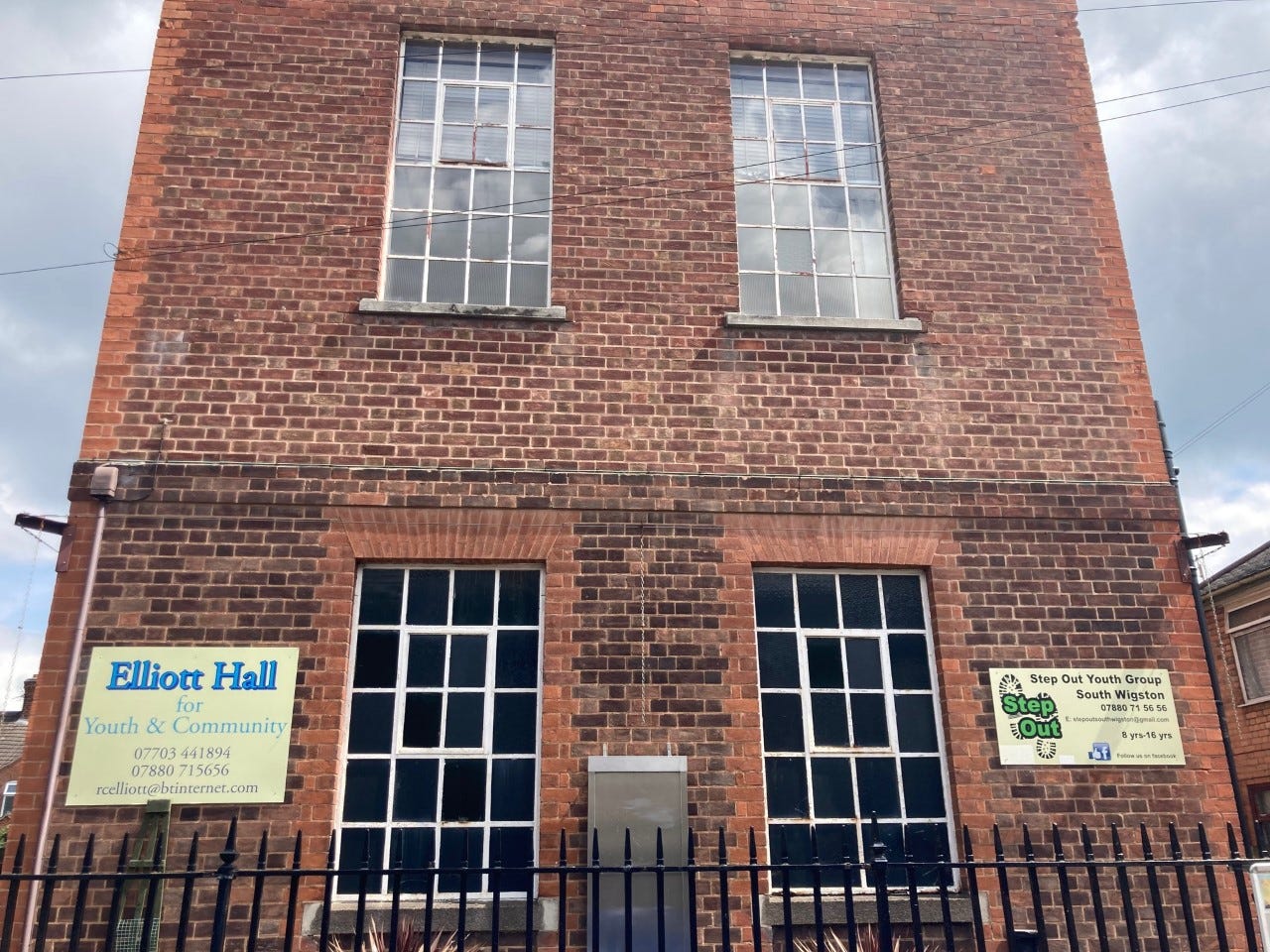 Elliott Hall
For Youth & Community (CIC)
Welcome To Elliott Hall for Youth & Community
South Wigston Community Hub
Welcome to Elliott Hall for Youth & Community (CIC) which was opened in 2017 on Albion Street within South Wigston community which is located within the borough of Oadby & Wigston.
The building has had variety of uses since being built, it was initially used by British Telecom, Yel.com, followed by the famous Triumph Needles who are still trading to day in Leicestershire.
Elliott Hall for Youth & Community (CIC) has been refurbished and modernised offering different sized rooms which are available for hire for everyone to use.
These rooms are ideal for various of occasions, including children's parties, conferences, meetings,community groups/clubs etc.

Elliott Hall for Youth & Community (CIC) operates a range of different activities for the community for all ages to attended. The venue is registered a safe place & warm haven, where you can come take part in different activities in a safe warm location where you can have chat and cuppa while talking to others.
Come To Our Warm Haven
Monday-Friday 9 am-5 pm (some evenings)
-Read books, play board games,
-Chat to others
-Free refreshments
-Different activities everyday available
-Free WiFi

Something for Everyone All Ages
For more information on groups, please click on Community Groups.

Community Groups & Support
Wednesday Mornings
Click on Community Groups for more information
Monday-Tuesday Mornings
Click on Community Groups for more information
Thursdays Evening
Click on Community Groups for more information
Wednesdays Evenings & Saturday Mornings
Click on Community Groups for more information
Wednesdays Evening
Click on Community Groups for more information
Elliott Hall can offer bouncy castle parties on either floor depending on age and number of children, for more information please visit our Parties & Bookings
Elliott Hall is able to offer Nerf party for the older children in our upper room only.
Please Contact for more details & availability
Elliott Hall for Youth & Community is Registered as:
Elliott Hall in 2022/23 is supported by: